I don't know much about Fox Lake, Wisconsin. I'd never even heard of it before now.
I bet it's nice.
1914'ish
Fox Lake, a town of about 1,500 that's 70-odd miles northwest'ish of Milwaukee, does include an actual lake and Wisconsonites (Wisconsonians?) consider it one of the best in the state for fishing, especially if you like walleye, which is a decidedly Midwestern thing. The lake is also amply populated by northern pike and crappie, along with muskie, bluegill, and bass, but really it's the walleye that brings the fishermen back to Fox Lake.
I was delighted to discover that Fox Lake is the hometown of Bunny Berigan, the great jazz trumpeter. I had a friend who was head-over-heels for Bunny Berigan and how she picked him out of all the jazz trumpeters in the world escapes me. What, Miles Davis wasn't good enough?
Maybe it was because of Berigan's 1935 hit "Chicken and Waffles" …
Or maybe she was just soft on Wisconsonites (Wisconsonians?).
(Bunny, whose real first name was Roland, died in 1942 of cirrhosis. He was 33. Fox Lake's long-running annual Bunny Berigan festival ended, sadly, in 2018.)
If you are now thinking there ain't no way, no how this story is going to come around to baseball, then clearly you don't know me well.
Some 245 major league players and managers hail from Wisconsin.
Moose Baxter
Moose Baxter – born in Chippewa Falls in 1876 – played just six games for the St. Louis Cardinals in 1907 …
… and became an early proponent of indoor baseball, pre-dating the Houston Astrodome by 58 years.
And, surely, you history buffs know Happy Felsch …
… one of the infamous 1919 Black Sox.  He was born in Milwaukee in 1891.
Or, how about Burleigh Grimes, the last major leaguer to legally throw a spitball? …
… He won 270 games with that slobbery pitch and got himself a spot in the Baseball Hall of Fame. He was born in Emerald, Wisconsin in 1893.
Today, there's Jordan Zimmerman, born in Auburndale in 1986, and now pitching for the Tigers. (Well, he would be pitching, if there were baseball. Which there is not.)
But, he was pitching here …
Orioles win, 11-3. Good times.
What does all this have to do with Fox Lake, Wisconsin?
This: There are no major league baseball players from Fox Lake, Wisconsin.
With scads of ballplayers filling up baseball rosters for more than 150 years now, every town should have at least one, don't you think?
And, it's a shame really because Fox Lake was a baseball mad town. Well, they were in 1868, anyway.
"Equal Rights For All Men And Women — White Or Black."
It's on May 29, 1868 in their little four-page weekly Fox Lake Representative that I found this notice for a game to be played between the Fox Lake team and the team from neighboring Westford that afternoon.
The Representative was clearly unimpressed. "[T]he club of this village," they wrote, "has had so little practice that any very scientific playing is not anticipated."
This is 1868-speak for, "Our team stinks."
Despite the stinkiness of the team, the game would still, the newspaper insisted, be of "interest to the spectators."
Which is 1868-speak for, "Hey, come watch them stink."
The game was played on Baptist Hill. Perhaps it's just me, but playing baseball on a hill is a little concerning and could explain why the team wasn't any good.
But, that's not why we're here. It's because of this … in that same day's paper I found this:
Toot-Toot. The horn used to arouse the members of the base-ball club at 4 o'clock A.M., is undoubtedly a very fine thing for the club, but it is a decided nuisance to those who are not members of the club, and who are not "early risers."
I love everything about this complaint because just one column over the paper is mocking the team for not practicing enough.
I know some of you are shuddering … because something annoying wakes you up at 4 a.m., too.  Maybe it's the infernal all-night barking of the scrum of hound dogs down in the neighbor's holler, barking that seems to get even louder and more urgent around 4 a.m.  You, too?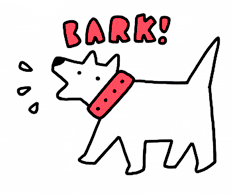 But, hey, give the Fox Lake team a break. Alarm clocks wouldn't become affordable or widely used for another decade. These boys can't wait.
Rise and Shine!
So, how did the Fox Lake team do on May 29, 1868?
They lost 56-55 to the equally inept Westford "Muscles," the Representative reported.
I guess in baseball's early days you would call that a one-run squeaker.
The Representative suggests that perhaps Fox Lake allowed the Muscles to win. After all, Westford was the guest that day. Fox Lake wasn't very good, but at least they were polite?
The Representative continued:
"In the evening the players partook of a supper together at the American, which, according to the verdict of the Umpire, Scorers, and all, was satisfactory to the clubs."
I appreciate that the paper chooses to allow the umpires and the game's scorers to also be the final arbiters of the evening meal.
And, the Representative, god bless 'em, posted a box score:
The game, which included 111 runs, clocked in at a brisk two hours and 30 minutes.
Maybe that Fox Lake team, despite the 4 a.m. practices, wasn't very good. But, baseball took off in Fox Lake. By July, Fox Lake had four teams and the team that played that game in May finally got a name – they became the Unions. By September, the tiny newspaper was excited to report of a movement out in Brooklyn, New York to create a "female base-ball club." It's unclear if one ever formed in Fox Lake.
Maybe Fox Lake never "grew" a major league player, but they had baseball.
Oh, to be sitting on Baptist Hill watching a not-very-good Fox Lake team play on a May afternoon in 1868. Sounds like heaven to me.
OK, Bunny, play us out …