Do you remember the first time you got paid for work? Not a weekly allowance for washing the dishes, not the handful of ones from the neighbors for babysitting their kids (in a house filled with brazen mice who hid under the sofa in the daytime but came out after dark. Wait. That's another story.)
Not those stuff-the-coins-in-your-pocket-not-really-a-job jobs, but a real job.
For me, it was Kmart.
I was Number 29. "Number 29 to the registers. Number 29." My ears perked up like a puppy hearing car wheels in the drive whenever I heard that over the loudspeaker. They always called me first. Always. Because I loved being Number 29. And, I would race the entire length of the store and have my register open before the manager could call a second time. I loved being needed.
It was only for a year, maybe not quite that, from my senior year in high school until I left for college.
It closed last year.
I still remember that first pay envelope. I kept it for a long time in a folder of important things. (Important things that my mother went through one day and threw out. Wait. That's another story.)
It was kinda like this.
Kmart paid in cash on Fridays. The H.R. person, who looked weirdly like Penny Marshall's Laverne, would write our hours and pay total on the little brown envelope and fill it with the cash we earned. (My starting pay? $2.70 an hour which was, Kmart never failed to remind me, a generous five cents more than the minimum wage everyone else in town paid.)
We got our weekly envelopes of cash at the back of the store – a trick, I later learned, to encourage workers to spend their pay before they even reached the parking lot.
Which is what I did.
Toasted coconut marshmallows. A bag a week, maybe two if they were on sale. Every week.
Mine were the house brand.
I saved a little each week, sure. But, I spent the rest on toasted coconut marshmallows and other things I don't remember.
I should have saved more. It took 10 more years before I embraced pension plans and the value – literal and figurative – of saving.
Embed from Getty Images
Which brings me to 26-year-old Bryce Harper, who this week agreed to a $330-million, 13-year contract with the Philadelphia Phillies.
(Bryce can now buy 330 million bags of house brand toasted coconut marshmallows. But only if they are on sale.)
The deal, which should make your eyes bug out with pulsing dollar signs, is huge.
And, by huge, I mean the hugest. But, it's pretty similar to the 10-year deal the Washington Nationals offered him and which he eschewed last season.
Baseball's cynics will chortle that Harper failed to anticipate the slow free agent market, that he left his home team – the one team that loved him – and took what might be a somewhat lesser deal (which is, I remind you, the best deal ever) with a Phillies team that, depending on the day, has either raw potential or a forever hold on the middle of the NL East.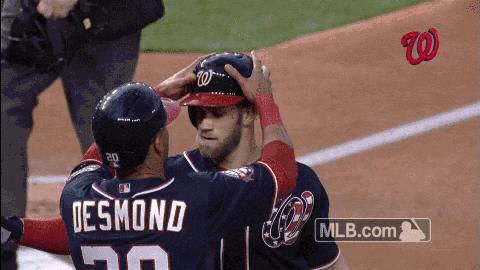 Bah, cynics.
Maybe Harper saw $330 million over 13 years and thought, "Yes, that's exactly the security I was looking for."
Maybe Harper hemmed and hawed through the first weeks of Spring Training – spurning overtures from the Padres, the Giants, and who knows who else – because he thought, "I want the security of a job. One team for 13 years. These millions will give me the future I envision for me and my family."
No opt-outs. No "no-trade" clause. Once he signs, there will be no freedom from Philadelphia.
(If you think I'd miss the opportunity to post Elton John singing "Philadelphia Freedom" on Soul Train in 1975, you don't know me as well as I thought you did.)
I do not begrudge Harper or Manny Machado their hundreds of millions. I do not begrudge the lowest paid major leaguer his $555,000 minimum wage.
But, I also will not argue with those who note that the lowest-paid major leaguer's salary could fund more than a dozen public school teachers.
That's the way it is. Maybe it doesn't make sense, but it is "what the market will bear."
And, we are the market. We buy tickets, we pay for overpriced beer and stadium food, we watch the games. We are the market that paid Bryce Harper. If you have a problem with that, blame you. Or me. Blame us.
Which brings me to 1907.
And, this …
Yankees' owner Frank Farrell offered a spreadsheet of what it cost to run the 1907 Yankees, who were, technically, still the New York Highlanders and who were, just five years earlier, the Baltimore Orioles. (Wait. That's another story.)
Salaries of 25 players: $60,000
Travel expenses: $11,000
Hotel Bills: $6,375
Spring Training: $5,000
Incidentals, clerks, attendants: $15,000
That's an average salary of $2,400, or about $64,000 today.
Farrell admitted he preferred horse racing, but as a "steady money maker, baseball is undoubtedly the better."
And, that steady money maker of 1907 is the steady money maker of 2019 and it is what allows the Phillies to pay Bryce Harper $330 million.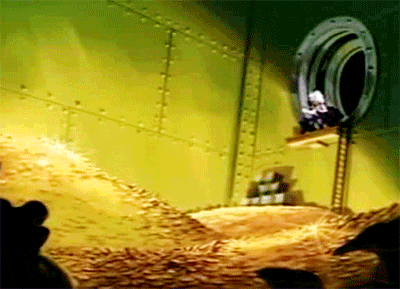 When I was in high school working at Kmart I held that weekly pay envelope in my hand as though it was filled with hundred-dollar bills, which it wasn't. It could have been filled with $330 million. It meant the world to me. I earned it.
It was at that moment that I knew I could be a grownup – on my own and successful.
Maybe not Bryce Harper successful as it turns out, but successful enough to have as many toasted coconut marshmallows as I could ever want.
Wasn't your first payday as wonderful?