This "Any Ol' Game" series was meant to be a celebration of long-forgotten baseball games of little consequence. Games without a Babe Ruth … a Jackie Robinson … a Willie Mays. Games where records are not broken. History is not made.
I've stumbled stupidly into important "Any Ol' Games" in recent weeks. History-making games. But, not today.
Meet me in St. Louis. June 10, 1947.
In 2020, this weird, unwell, non-season season, where the likelihood of any baseball is disappearing like cotton candy being washed by a raccoon …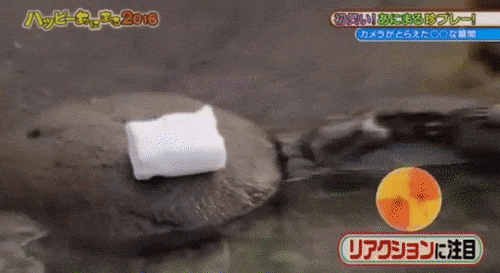 … into this emptiness, I have found the treasure.
A random, forgotten game.
On June 10, 1947, the two worst teams in the American League faced off – the eventually-to-become-the-Twins-but-for-now-still Washington Senators at the eventually-to-become-Orioles-but-for-now-still St. Louis Browns.
How nothing of a game was it? It was so nothing that the ever-cash-strapped Browns didn't even bother advertising it in the local paper.
This may explain why only 6,808 showed up for the game.
Or, it may be that everyone stayed home to catch the other St. Louis team – the struggling, but far more beloved, Cardinals who were playing in Philadelphia – on the radio.
Maybe it was because the St. Louis Browns were lousy. And, so were the Senators.
Who wants to see that?
The Browns started 1947 with a loss, ended 1947 with a loss, and sandwiched 93 more losses in between to finish the season 59-95. Dead last – 38 games back of the first-place Yankees.
But, I'm jumping ahead.
Sunday,  June 8, 1947
Perhaps you are a Washington Nationals fan and you're feeling a kinship to this 1947 Washington Senators team, a team that went on to become the Minnesota Twins and not the current Nationals team that you love, but a kinship, still.
People even called them the Nationals, even though they were the Senators, so I understand your confusion.
Perhaps, you argue, these 1947 Senators were tired on their trip to St. Louis.
And, you have a point, because the Senators were coming off of a doubleheader in Chicago, on June 8, which included a 1-0 victory over the White Sox in Game 1 – a game that took three hours and 30 minutes and 18 innings.
(Let's pause to let that sink in. Eighteen innings. Just three hours and 30 minutes.)
It took only two hours, exactly, for them to lose Game 2.
So, yes, the Senators rolled into St. Louis for this three-game series with the Browns perhaps a little weary from their five hour and 30 minutes of playing on June 8.
(Point of reference: On May 4, 2019, the Brewers defeated the Mets, 4-3, in 18 innings. That single game took five hours and 22 minutes. Which, if you do the math, is almost the same amount of time it took the 1947 Senators and White Sox to play 27 innings.)
The Browns were coming off a doubleheader, too – splitting two games against the Yankees. Four hours and 39 minutes total.
Upshot: The Senators were 51 minutes wearier than the Browns from their Sunday doubleheader.
Monday, June 9, 1947
The Browns shut out the Senators, 1-0, on Monday.
Their game-winning run came in the 7th when right fielder Al Zarilla tripled when his hit to left took a wonky bounce up and over the Senators' left fielder. Browns' first baseman Wally Judnich then launched a fly ball to short center and Zarilla tagged and broke for home. He woulda-shoulda been out, but Senators catcher Al Evans dropped the spot-on throw from centerfielder Stan Spence.
Centerfielder Stan Spence. Remember His Name.
I'd like to think, had Evans not dropped Spence's throw allowing that run to score, that game might still be going on today, 73 years later. A game between two lousy teams who can't seem to score a run.
Not a game for the ages.
Tuesday, June 10, 1947
With that 1-0 shutout of the Senators the night before, the Browns were now thisclose to crawling over the Senators and out of last place in the American League.
But, there were more important things going on in St. Louis that day. The Mississippi was already oozing over its banks due to an extremely wet spring, covering more than a million acres of Missouri farmland. In just a few weeks, torrential rainstorms will push the Missouri and Mississippi Rivers over crumbling levees and into parts of the city.
But, that is still a few weeks away.
June 10 was hot and dry, with temperatures topping out at 90 by 5 p.m. Things had cooled a wee bit by game time, but not by much. There were plenty of far more comfortable things to do on a hot, dry St. Louis Tuesday.
Things like …
… swimming … or … 
… bowling … or … 
… enjoying Ladies' Day at the track … or … 
… nibbling on "Kool Kandies" … or … 
… feasting on smoked shrimps … "15 minutes from anywhere" … or
… sitting in air-conditioned comfort at the movies.
And, perhaps, after one hour and 51 minutes of mediocre baseball, the 6,808 people at Sportsman's Park wished they had chosen a different way to spend their evening.
Starting pitcher Bob Muncrief had been with the Browns since 1937. He was an All-Star in 1944, the year the Browns went to the World Series (and lost to that other St. Louis team, the Cardinals). But, this would be his last season in St. Louis.
He was a serviceable pitcher whose best years were behind him. His best years also fell during the "War Years," when many of baseball's best players were gone to war. (In baseball's long history, this is yet another asterisk on its imperfect "what if" statistics.)
But, a serviceable pitcher can be good enough to beat a not-so-good team.
And, that's what Muncrief did.
Browns Win, 2-1.
Muncrief allowed just two hits – a solo home run to Senators' centerfielder Stan Spence in the 8th and a single to leftfielder Joe Grace.
The Browns countered with seven hits, including a bases-loaded single in the 4th by third baseman Bob Dillinger that led to the Browns only runs.
Dillinger would lead the AL in stolen bases in 1947, '48, and '49. He would steal no bases on June 10.
That was it.
"We Bob Up."
A two-hitter from a pitcher who was good-enough that night and a scrappy two-RBI single from a young third baseman who would lead the AL in hits the next season.
With that, the Browns stepped over the Senators and out of last place.
It gives you hope, doesn't it?
That sometimes you can dig yourself out of the cellar. You can scratch and fight and claw your way to the top. You can, with dedication and a can-do spirit, succeed when no one thought you could. You can accomplish anything if only you put your mind and heart to it …
…
… Or, maybe not.
Because the next day, June 11, the Senators beat the Browns, 4-2, sending the Browns back to the bottom.
And, that's where they would stay, the worst team in baseball in 1947. (The Senators finished just a little better.)
I guess you could say this game on June 10, 1947 – this game I thought was a nothing "Any Ol' Game" – was the high point of the Browns season.
It wasn't an "Any Ol' Game" after all.
Maybe every game is a "Something Game."
Unless, like 2020, there is no game at all.