"We are going to have a genuine baseball revival this season." –  Lloyd Moxley, 1884.
Lloyd. Lloyd. Lloyd.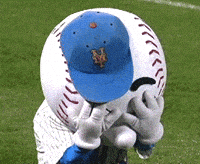 God knows you tried.
There you were spending your money on a brand new baseball team, bringing major league baseball to Washington, DC. You had plans. Big plans.
You polished up a ballpark. Paid for a fine team of players.
You filled the schedule with Ladies Days, giving women free admission.
You put comfortable cushions on the seats.
You bought a "giant gong" to announce the start of games.
Sure, you wouldn't sell alcohol, but who needs beer when you've got cigar stands and concessions galore? Continue reading →