"We are going to have a genuine baseball revival this season." –  Lloyd Moxley, 1884.
Lloyd. Lloyd. Lloyd.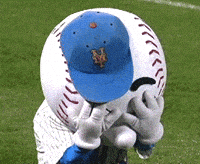 God knows you tried.
There you were spending your money on a brand new baseball team, bringing major league baseball to Washington, DC. You had plans. Big plans.
You polished up a ballpark. Paid for a fine team of players.
You filled the schedule with Ladies Days, giving women free admission.
You put comfortable cushions on the seats.
You bought a "giant gong" to announce the start of games.
Sure, you wouldn't sell alcohol, but who needs beer when you've got cigar stands and concessions galore?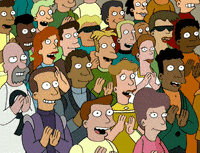 What could go wrong?
But, before we get to poor Lloyd Moxley and what went horribly, horribly wrong, I need to speak privately with any Washington Nationals fans. The rest of you can just hang on a sec.
OK, Nats fans, look. Sure, I'm tough on you. Although, to be fair, you bring a lot of this on yourselves.
You're seven games back in the NL East with the Braves and Phillies in front of you.  Five teams are closer to the NL Wild Card than you.
And, you all just stand around …
"How could this be happening to us?"
You don't know how this happened?
You don't?
Because, I do.
Remember back in February when your new manager Davey Martinez brought camels to spring training – to inspire the Nats and show them that this was the season they would get over the post-season hump?
Do you know what camels are?
They are terrible, terrible animals.
Camels are ornery. They bite, smell really bad, and will, when annoyed, do a barfy-spitty thing on humans.
In dreams, camels represent insurmountable challenges.
Insurmountable.
Challenges.
I could have told you camels were a bad idea.
But, you didn't ask.
And, so, here you are.
Sure, there's still time to change your season's fortune. It's not like you have the worst record in baseball. But, the clock is ticking.
And, I'd love to talk with you more about camels and how that was a very bad idea, but right now, I need to tell you the story of Lloyd Moxley.
I'm sure it will make you feel better.
(Maybe.)
Lloyd Moxley was, The Washington Post reported in his 1896 obituary, "one of the most popular business men in Washington."
He made most of his money – and he amassed a tidy fortune – as a theater manager, costumer, and "bill poster" advertiser. He sold one of his many businesses, this one on 10th and F, NW, to Woodward & Lothrop – he made out good on that deal, The Post noted. He made even more money selling patent medicine. ("Patent medicine" is the polite 19th-century way of saying "snake oil.")
(In later years, he told acquaintances that he was at Ford's Theater on the night of Lincoln's assassination and spent 20 minutes early in the evening chatting with assassin John Wilkes Booth, who he knew through theater connections.)
In 1884, Moxley's latest business venture was Athletic Park, a ballpark around 9th and T Street, NW (close to where Griffith Stadium would be built years later).
And, then he bought a team.
Moxley told reporters he'd invested $15,000 in his baseball team – about $400,000 today.
Fun Fact: In today's dollars, Moxley's entire team investment – players, gong,  and those comfy seat cushions for the fans – would have purchased four innings from $22-million pitcher Max Scherzer in 2017.  Four innings.  Four.
(Four … but I rounded up.)
Moxley's new Washington team joined the American Association, one of baseball's three major leagues.
They were sometimes called the Statesmen, but were best known as the Nationals. And they won on Opening Day 1884, before 3,000 fans, shutting down the Brooklyn Trolley-Dodgers, 12-0.
Those 12 runs that day?
Auspicious.
Because, the Nationals would win only 12 games that season.
They would lose 51. (At one point in June, they lost 15 straight. Even the woeful 2018 Orioles haven't been that bad. Although, clearly there's still time.)
On August 1, Nats manager John "Holly" Hollingshead had enough. He quit.
The managerless Nats beat the New York Mets that day, 5-4. That was win number 12.
Being stuck with a lousy team with no manager was only part of Moxley's problem.
There was another new ballclub in town – also called the Nationals – who played by the Capitol, in a park conveniently located next to streetcar lines and a ready supply of fans from the nearby government offices.
A crummy, now managerless, team, coupled with those other Nats, had taken a toll on Moxley's bottom line (and his health). Just 400 fans showed up on August 2 in the park that was said to hold more than 10,000.
That was the last straw.
With two months – and 46 games – still left in the season, Moxley shut down his team.
(Didn't know you could do that, did you?)
(Dear Baltimore Orioles, Apparently, if things get really bad, you can.)
Wait, what? "Bad luck"? You don't think they brought camels to spring training, do you?
A few of Moxley's players caught on with other teams. Manager Hollingshead disappeared for good. Moxley died two years later following a lingering illness. He was 56.
That other Nats team ultimately folded, too, when its entire league went under at the end of the season.
Athletic Park continued to host events – among them bicycle races, local baseball, picnics, tobogganing and ice skating, horseback riding "for the elite," a roller coaster (also "for the elite"), fireworks, and military drills – before disappearing altogether.
Fireworks in the image of First Lady Frances Cleveland!
The 1884 season played on without the Nats, and the New York Metropolitans went on to win the pennant.
But, what about those other 46 games on Washington's schedule? What became of them?
That's where Richmond, Virginia comes in. And, Richmond's two months of major league ball.
And, 12 more wins.
To be continued …
Part 2 is out! Read 1884: Richmond Joins The Major Leagues here.