Good news, baseball fans!
All your griping about long and slow baseball games has paid off.
Games are shorter!
Last year the length of the average baseball game dropped – dropped! – to 3 hours and 4 minutes. That's a savings of 4 minutes per game over 2017.
I hate math, but check out this wizardry …
With a 162-game season, there were 2,430 regular season games scheduled in 2018. At 4 minutes saved per game, that comes out to 9,720 free minutes or – and this is going to blow your mind – 162 hours saved!
Pulitizer-winning novelist Philip Roth once called baseball's pace "peculiarly hypnotic tedium" and, just to be clear, he meant that in a good way.
I'm sure you put your 4-minute-per-game savings to good use last season.
Maybe you used your free minutes to watch Bongo Cat play Africa …
The average American shower takes 8 minutes – so you could have had half a shower, which is time enough to soap, but maybe not enough to rinse.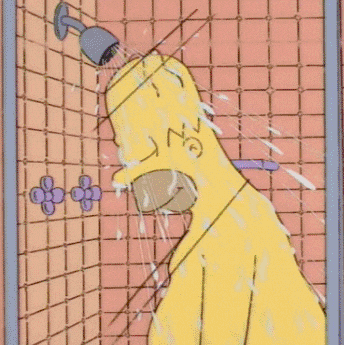 Fun Fact: The 3 hour, 4 minute average baseball game is almost identical to the length of an average NFL football game, but without all the brain-damaging concussions.
(It's odd that some people who complain about baseball games being too long and slow are the same ones who complain that the off-season – without baseball – is also too long and slow. I watched the Orioles lose 115 games last season. What's your hurry?) Continue reading →