Good news, baseball fans!
All your griping about long and slow baseball games has paid off.
Games are shorter!
Last year the length of the average baseball game dropped – dropped! – to 3 hours and 4 minutes. That's a savings of 4 minutes per game over 2017.
I hate math, but check out this wizardry …
With a 162-game season, there were 2,430 regular season games scheduled in 2018. At 4 minutes saved per game, that comes out to 9,720 free minutes or – and this is going to blow your mind – 162 hours saved!
Pulitizer-winning novelist Philip Roth once called baseball's pace "peculiarly hypnotic tedium" and, just to be clear, he meant that in a good way.
I'm sure you put your 4-minute-per-game savings to good use last season.
Maybe you used your free minutes to watch Bongo Cat play Africa …
The average American shower takes 8 minutes – so you could have had half a shower, which is time enough to soap, but maybe not enough to rinse.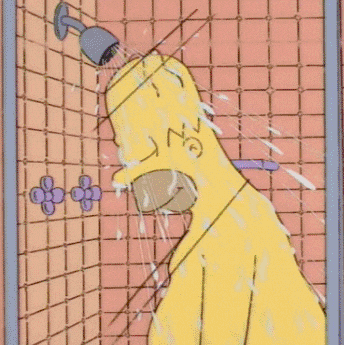 Fun Fact: The 3 hour, 4 minute average baseball game is almost identical to the length of an average NFL football game, but without all the brain-damaging concussions.
(It's odd that some people who complain about baseball games being too long and slow are the same ones who complain that the off-season – without baseball – is also too long and slow. I watched the Orioles lose 115 games last season. What's your hurry?)
You're not the first person to complain about the pace of the game.
In 1924, Thomas Hickey, President of the American Association, a Midwestern minor league, complained about the speed of the game which was then a languid 1 hour and 54 minutes.
"The public prefers shorter ball games," he declared.
Apparently Americans didn't want to sit around watching Babe Ruth for two hours when there were so many other things they could be doing. Like, oh, I don't know, waiting for bread slicers to be invented. (1927, since you were probably wondering.)
The best thing since …
Average life expectancy in 1924 was just 58 years, so clearly there was a lot of life-cramming that had to be squeezed in before your neighbor ran you over with the new touring car he didn't know how to drive.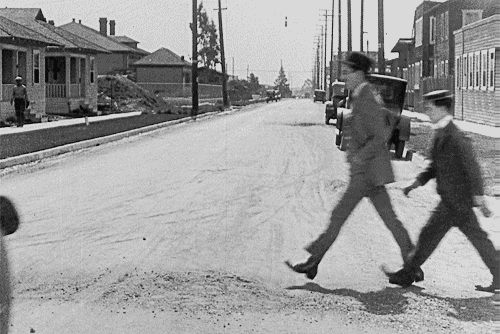 (I've waited nearly seven years to put Buster Keaton on here.)
Hickey offered no plan for speeding up the game, but suggested giving a trophy or flag to the team that had lowest average play time.
Because the promise of a flag would be all the incentive a team would need to hurry things up a bit. Right?
It wasn't until 30-some years later that a local parks department actually tried to speed up the game.
In 1955, the Parks and Rec Department of Louisville, Kentucky, didn't just complain about long games (2 hours and 31 minutes in the big leagues by then), they determined to do something about it.
They outfitted some of their teen teams with new rules to speed up the game. Teams would play by baseball's regular rules for half of their weekly games and with new "speed-up" rules for the rest.
They widened home plate to create a larger strike zone. Two strikes for an out, three balls for a walk. Foul off a second strike? Out. There would be no tossing the ball around the infield after an out. And, no dawdling to find your glove between innings – gloves would be left along the baselines.
There were strict time limits between pitches and limits on mound visits.
Pinch hitters batted for pitchers.
And, intentional walks were signaled with a wave.
Sound familiar?
I doubt if anyone in Louisville remembers their "Experimental League" season or realizes that many of their rules are used in the majors today.
Over that summer, the rules were mixed and matched, and slowly whittled down by umpires who were tasked with deciding which worked best.
By August, just a few rules remained – including limits on mound visits and warm-up pitches, and time limits between pitches (15 seconds) and innings (60 seconds). And, still no tossing the ball around the infield after an out.
The rules worked. Innings went from an average of 17 minutes to about 10 minutes.
But, ultimately, the rules were abandoned. As The Louisville Courier-Journal reported: "Records compiled by the four officials who directed the seven-week experiment show that the length of a game cannot be cut, without detracting from the color and tradition of the game."
Best I can tell, Louisville's speed-up rules were never mentioned again.
Here's my "speed-up" idea for you. If you really want a shorter, faster game, why not go all in? Why not just have a one-inning game? Three outs per team. Game over. There. A 20-minute game. Happy now?
Funny that it was Louisville that tried to speed up baseball.
Because, I have a one-second game to tell you about.
Embed from Getty Images
And, it happened in Louisville, where a single second — actually 9/10ths of a second — became a surreal moment in college basketball last season.
Virginia was down by two with less than one second left in a game against Louisville on March 1, 2018. Oh, and Louisville had the ball.
I know your time is valuable, so here's a quick recap of the game's other 2,399 seconds — Virginia struggled; late in the game, Louisville led by 10. Now, let's drop in with just seconds left and Louisville leading 64 to 59 and on the verge of upsetting Virginia.
"This could be Louisville's crowning achievement of the season."
Yeh, hold that thought.
"Can you believe it?" (Editor/Husband still can't.)
OK, that one second of a college basketball game has nothing to do with the pace of baseball or Louisville's 1955 experiment. Or, sliced bread or Buster Keaton.
I just thought you might be in a hurry and would appreciate an exciting one-second game.
But, I will tell you, that one second was way more exciting if you watched the 2,399 other seconds before it. Sometimes your patience is rewarded.
And, maybe that's the point.
Sometimes the best part of a game comes in the blink of an eye.
But, it sure is a lot sweeter if you aren't in such a hurry to get it over with.
As Gandhi once said, "There is more to life than increasing its speed."
Maybe he was a baseball fan, too.