So, baseball is back. It's going to be different, but, we're promised, it's for the best.
Just remember this: nothing good ever comes from a situation that includes the words "it's for the best."
Beginning in late July, each team will play 60 regular-season games crammed into 66 days. For those of you that complain that games are too long, congratulations: You'll get through an entire season in less than half the time!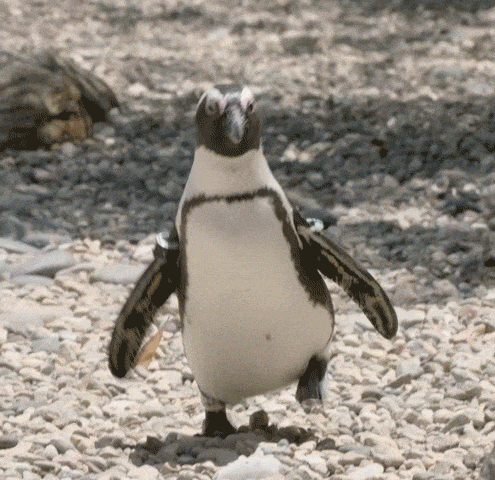 "Hurry, Hurry," you said.
You who complained about the length of games got exactly what you wanted – games will be shorter, in that there will be fewer of them. And, if it was the 3-1/2 hour games that annoyed you and not the 162-game season, then you should have been more specific when you were whipping up your stupid warlock incantation.
People who complain about long baseball games also, invariably, are the ones who complain about how expensive games are. And, yet longer games are a better value for your money, so explain that to me, Complainers.
This is a bizarro season wrapped in strangeness and covered in weird.
In other words, it is just like everything else these days.
And, let me just say this about that … I'm not comfortable reopening my studio, going out in public without a mask, or standing within 15 feet of a stranger. And, I'm not sure I'm comfortable asking Mike Trout and Mookie Betts and the entire Baltimore Orioles roster (whose names sort of escape me at the moment) to do that either.
But, if we're going to do this … let me just say this about that …
Editor/Husband just asked if we'll call the rest of the pre-season which will commence on July 1 "Spring Training" and his question paralyzed me. (Correct answer: MLB is calling it "Training." Because lack of imagination is the springboard to a successful 60-game season.)
This season is so freaky-quirky-nutty-weird already that it's pretty much a given that the Orioles will win the World Series. Yay.
I want to just touch on a few of the new rules the league has devised to make the upcoming 2020 season more comfortable and maybe even slightly safer for players. These rules – I'm just guessing here – were cobbled together by a special brainstorming team who spent an afternoon holed up in a conference room with six cans of Red Bull, a bag of Cheese Doodles, and a whiteboard.
No Spitting.
If one good thing comes out of this global pandemic, it's probably this rule about no spitting.
I look forward to its enforcement. Will a spitter be fined, reprimanded? Maybe the player's mom can pop up on the Jumbotron via Skype to shame him.
And, will MLB one day issue a statement reinstating spitting?
March 2023 – Major League Baseball announced today that, due to growing "I Expect To Expectorate" protests by players, spitting will be allowed in all games in 2023. The league had banned spitting in 2020 in response to the COVID-19 pandemic. "We are pleased that our players can once again spit, as spitting is a God-given right all citizens deserve," the Players' Union said in a statement.
No Fighting.
OK, if two good things come out of this global pandemic, this is probably number two.
Minimized Travel.
Teams will, generally, play within their division and region. I suppose this makes sense. And, with the Orioles playing in the loaded AL East (and against equally loaded NL East rivals), it's going to make their World Series victory all the more weird-wonderful.
When traveling, players will be encouraged not to leave their hotels for adventures, capers, or mischief-making.
Ping Bodie
If only Yankees centerfielder Ping Bodie were here to chuckle. When asked in 1920 about what it was like to room with Babe Ruth, he replied: "I don't know. I room with his suitcase."
(And, you thought there'd be no history today.)
Universal Designated Hitter (DH)
"Both leagues will use the DH to avoid overtaxing pitchers by having them hit."—MLB.com
I love that baseball allows one league to have a DH and one league to not. That baseball can't even agree on its basic rules is part of what makes it so adorable.
Random Aside: The idea of a designated hitter position was first raised by the President – of the National League!!! – in 1928.
(More history!)
I'm not quite clear on how this rule is supposed to really help, because is one, or maybe – maybe – two at-bats in a game that taxing?
Sure, pitch a complete nine-inning game and you'll come to bat five times or so. That's five opportunities to swing the bat a couple times, fake a bunt, ground out to first. There. Done.
But, who pitches a complete game?
In 2019, of the 2,430 regular season games, 45 – or just under two percent – included one pitcher going a full nine innings.
(Just 21 pitchers accounted for those 45 complete games – 60 percent were undertaxed AL pitchers, 40 percent were overtaxed NL pitchers.)
With the compressed 2020 schedule, we can expect 17 games to include a complete game pitcher.
There are a lot of numbers here.
But, the bottom line is this: complete games seem almost evenly spread between the AL and NL, which tells me that batting isn't necessarily that taxing on pitchers after all, and anyway, was this the rule that the MLB brainstorming session wrote down before breaking for lunch and then forgot to cross off the list because it's stupid?
No Licking Fingers.
I'm going to assume that this rule – which applies to pitchers – was also made to avoid overtaxing them.
Shortening Extra Innings
I'm sure you'll agree, I've been pretty amenable to these changes up to now. I'm not sure how the universal DH is going to mitigate the spread of COVID-19, but if you're that gung-ho about it, then have at it.
But, a Bloggess has got to draw the line somewhere, and it is here.
In an effort to avoid long games, each half-inning in any extra innings will begin with a runner on second base.
Now, you're just being stupid. No one wants that.
I suppose it was getting to be late on that Friday afternoon when the MLB brainstorming team decided that nothing would be worse than ending a nine-inning game in a tie.
Then a conscientious intern, who had been quiet up until this moment, looked around the table and said, "I know what would be worse. Begin each extra inning with a runner on second."
But, the MLB brainstorming team was tired by now, as it was getting late on a Friday afternoon, and the brainstorming team's brains were brainstormed out, what with the universal DH decision and all, and they didn't hear the part when the conscientious intern said, "I know what would be worse," they just heard, "Begin each extra inning with a runner on second," and another intern, a non-conscientious one who was standing at the whiteboard wrote, "Begin each extra inning with a runner on second," and they all said, "It's for the best" and called it a day.
Just remember this: nothing good ever comes from a situation that includes the words "it's for the best."