Baseball's annual All-Star break would begin tomorrow … if this were a normal, pandemic-free world. Which it's not.
It is …
… a cheese on apple pie, Wile E. Coyote catches the Roadrunner, messed up, all wrong, pandemic-full world.
It is a cat's hairball atop a dead cactus atop that moldy slimy thing in the back of the fridge atop the mouse that died under the couch that we didn't know about until … that smell … world.
It is horrible.
It is a world where Mike Trout's mother tweets a photo of Mike Trout wearing a mask while playing because she wants to encourage people to wear masks because a lot of people seem to not understand the concept of how masks work to mitigate the spread of disease.
And, "Wear a mask so you won't die or make other people sick" is, apparently, not encouragement enough for some people.
Sorry. Wandered off.
Even if you can't stand the All-Star Break and the interminable Home Run Derby, it's a far sight better than trying to follow training camp in a bubble.
Some players, including David Price, Buster Posey, and Ryan Zimmerman, are opting out of the season – forgoing their 2020 salaries – and I don't blame them.
I don't want anybody to take a risk just so I can watch a weirded-up baseball game on television.
(In other words, don't blame me when this all goes to hell.)
Teams are starting to pipe in crowd noises to create a semblance of normal. Some teams are inviting fans to send photos of themselves that will be blown up into life size "seat-sitters" that will be placed throughout the park.
Fans are, I guess, both indispensable and easily replaceable.
Meanwhile in Canada, Toronto Blue Jays players face up to $750,000 in fines and potential jail time if they break strict quarantine rules and leave the team complex.
NO. LEAVING. THE. BUBBLE.
However, if that's $750,000 in Canadian dollars, that would only be about $550,000 in US dollars. I'm not sure what the baseline is where breaking curfew becomes worth it.
(I'll admit, the jail time part has me intrigued, in a "maybe someone will break training just so we can see if they really do wind up in jail" way.)
Actual blue jay. Fleeing.
But, let's revisit the one safety protocol I think we can all get behind.
No spitting.
Perhaps you're like me – you don't spit while you're working and you're thinking, "How hard can it be?"
Apparently, very.
He spits. He blinks. He plays third base.
Let Dodgers third baseman Justin Turner explain:
"It's just almost second nature. Spitting for a pro baseball player is like blinking. It's going to be a tough habit to break."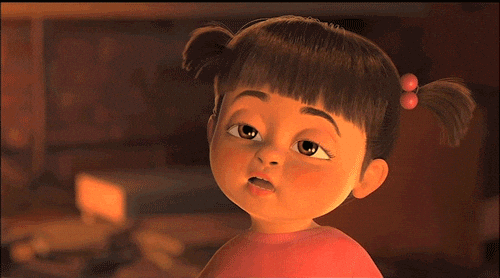 Fun Fact: the average human blinks 15 to 20 times a minute. It's essential to keep our eyes lubricated. (Science!)
(So … do ballplayers – who spit away essential hydrating fluids with reckless abandon – suffer more from dry eyes? And, will the ban on spitting lead to team cost-savings on Gatorade?)
Oh, wait. Justin's not done with the spitting discussion:
"It's not even just spitting on the ground. A lot of us have routines and habits. You spit a little bit on your glove before each pitch."
In solidarity with Justin and all those spit-happy players, I am vowing not to spit on the floor or on my hands, or anywhere, really, while watching, reading about, or writing about baseball.
Because I'm a team player.
Join me, won't you?
*   *   *
One last thing from my own at-home Bubble …
On March 10, Virginia played UMass-Lowell. Virginia won 24-5.
A blowout, clearly. But, we stayed until the end.
Here's Tate Ballestero, a first-year, coming in late in the game to play first.
It's not the best photo I took that day. Not even a particularly good one. It's important only because it was the last one.
Thank goodness, it wasn't blurry.
There's No Spitting In My Bubble. Sincerely, Your Friend, The Baseball Bloggess