Every few days, I sit down to write something blogg'ish.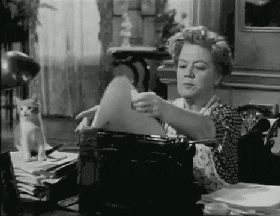 And, every few days of late, I abandon the task.
It seems that every time I sit down to write, the news overtakes whatever it is I'm thinking about. Baseball musings take a back seat to the pandemic, to wildfires, to hurricanes, to floods, to racial injustice, to politics, to despair.
What I'm left with is a discarded pile of unfinished thoughts that I don't have the heart to recycle.
Here are a random few of my most recent abandoned words. It's all I have for you …
Embed from Getty Images
Baseball celebrates Jackie Robinson Day every year. Players of every color wear his number 42. We are unabashedly proud of this. We act like we single-handedly destroyed racial inequality on April 15, 1947.
Hardly.
Abandoned, September 13, 2020.
—
If this baseball season is so efficiently compact and the games nipped into shortness – seven-inning double headers, super-speedy extra innings – why am I so tired?
Abandoned, September 6, 2020
—
I recently read that good writers should write 100 words a day – even on days when there is nothing to write about. At this rate, I am promised, good writers will have written a complete novel in "no time."
"No time" by my rudimentary math would be about 500 days – assuming, of course, that your daily 100 words all knit perfectly together and you're not a stickler for context, flow, and proper punctuation.
Speaking of proper punctuation … look …
B.J. Novak liked my tweet. (Of course he did – after all, I was agreeing with him. Still … B.J. Novak!)
Abandoned (at, exactly, 100 words, three ellipses, and three dashes), September 5, 2020
—
Baseball 2020 is weirdly different and exactly the same.
It is weird new baseball rules. Seven-inning double-headers and 5th-inning stretches with no fans to stretch.
People seem to like the shorter games and blink-and-you'll-miss-it 60-game season, while also complaining, as they have for years, that the game is too slow and must be speeded up.
It's as though they didn't notice the seven-inning thing and the 60-game thing.
Blink and you'll miss baseball.
Hypocritical thinking is nothing new, but it's strange that in pandemic world – where we can no longer do many of the things we like to do to pass the time – we have a lot of time on our hands.  And yet, here we are making ballgames shorter – with those seven-inning double-headers and extra-inning tightening –  and we're all sort of "Yeh, shorter. That's nice."
"Games last too long," Rogers Hornsby complained in 1936 when the average game topped out at almost – but not quite – two hours.
Smiling On The Outside. Complaining On The Inside.
Hornsby went on to argue that fans preferred the dead-ball era where games weren't burdened by home runs and such.
Because who wants to see a home run?
Abandoned, September 4, 2020
—
Look, I just wanted to tell you that on this date in 1902, the Baltimore Orioles won. I thought that might cheer me up and I needed some cheering. But … the Baltimore Orioles didn't win on August 29, 1902.
They didn't win twice, as it happens, losing both games of a double-header against the Browns in St. Louis.
[… a lot of unneccesary words about these losses followed … let's jump ahead … ]
Those games weren't news. The Orioles were awful. (They'd finish the season in last place in the American League.)
The real news on August 29, 1902 – front-page news, even – was that President Teddy Roosevelt, on holiday, shot a boar.
I share this with you for a number of reasons. Let me number them.
#1. This honest-truly was major news. While it was a rather sad turn of events for the boar – and as a vegetarian, I was rooting for the boar – that the President taking time off to go hunting, including a rundown of what he wore, was major news seems like science fiction when these days major news is pretty much only terrifying.
#2 The story stands alone as a quirky little footnote in the life of Teddy Roosevelt, an avid hunter who had, sadly, no interest in baseball. When his 14-year-old son Teddy Jr. was informed of his father's boar score, reporters noted that Junior was filled with excitement. Come to find out, poor Teddy Jr. thought that his father had shot a bear, not a boar. When Junior realized his error, he was disappointed. (Not as disappointed as the boar, of course.)
#3. This:
"Remainder of the Herd Escapes."
I appreciate this effort to put the boar's unfortunate demise into perspective. Yeh, tough luck for the boar, but on the bright side, all the other boars are pretty excited that the President didn't shoot them, too.
Abandoned, August 29, 2020
—
Back To Today:
I have a mess of abandoned words – a patchwork quilt of half-thoughts – and I am embarrassed to share most of them. But, I miss you. And, I miss baseball. I mean, sure, there are games. But, I feel bad caring so much about a game when … when … when … frivolity feels so wrong these days.
Still, I can't end on a sour note.
So, let me leave you with this.
The Baltimore Orioles are in a skid. A couple weeks ago they were within sniffing distance of a playoff spot. Since then, they've won just two of their last 10 games.
They're 22-30 with just eight games left in the regular season.
Even baseball has deserted me.
Or, has it?
Out of the turmoil, the despair, the fear of a dystopian future … out of the mud of 2020's more-awful-every-day reality comes this single ray of hope … this three-second moment of unfettered joy …
Thank you, Cubs.