Five things you don't need to know about me, but I'm telling you anyway.
One. I Really Dislike Baseball Statistics.
Babe Ruth and Willie Mays didn't need WAR stats to know they were the best in the game. Similarly, I don't need WAR to tell me that Mookie Betts is one of baseball's best players today and [insert name of someone who really annoyed you last season] isn't.
If a sportswriter includes more numbers than actual words in their story, I'm out. Out.
Sure, I'll take the basics … batting averages, home runs, ERAs, stolen bases, errors.
But, beyond that? You can call them "advanced metrics" but really they're just a mess of numbers hiding behind a mess of letters …
OPS, OPS+, P/GS, IR-A%, BQR, LIPS, wRC+
Who needs all that?
This …
This Is All I Need. 
Baseball is a team sport. Individual statistics are like artificial preservatives, unnecessary and probably not good for you.
Two. Fantasy Sports Are Stupid.
I like making declarative sentences like this, because people who play fantasy sports get all agitated and blustery whenever someone tells them their pretend sport is stupid.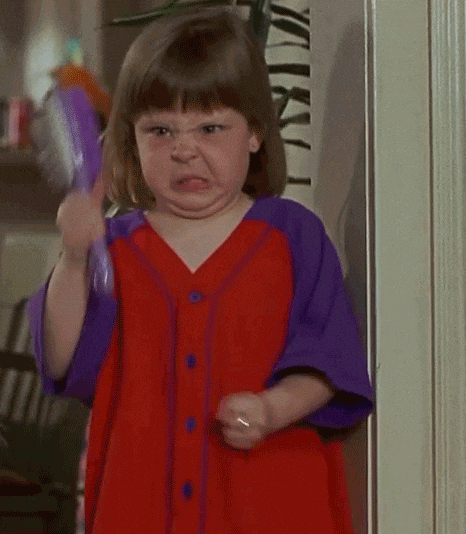 Agitated and Blustery.
If you spend a week deciding who's going to "play" in your pretend football game, you probably need to find another sport to watch.
Three. I Can't Stream The Internet, But Even If I Could …
… I would still tell people I can't.
See, it's like this. We live on a farm in the wilds of Virginia. And, by "wilds," I mean, we live one-half mile down a pasture road and approximately one more mile from where they stopped burying the high-speed internet cables a few years ago.
About a mile from here, I'm told, the internet is faster than a new-fangled air-o-plane. 
So, we have a big satellite dish that gives us crummy, metered internet that fritzes out whenever it rains and at other random times … and, when it is running, it's very slow.
Remember this … and how slow it was?
Yeh, That's Us.
But, shoddy internet can come in handy. Every few days someone, somewhere insists I stream some movie or program or highly educational something-or-other about the lives of Canadian moose or some 10-part miniseries about Victorian England on Netflix.
It is so delightfully handy to be able to say, "Nope. Sorry. I can't stream that," rather than telling an even more truthful truth like, "I'm afraid I'm at an age where I can't afford to waste even an hour of my life on something like that."
Someday, we may have access to that fancy, speedy internet that you probably take for granted.
But, when we do, I'm not going to tell anybody. Because, no matter how hard you beg, there's no way, no how, I'm going to binge-stream Downton Abbey. Not at my age.
Four. I Don't Own A Toaster.
But, I do love toast.  Did you know that you can make toast without a toaster? It's true!
Bread.
Toast! (It's toastier than it looks.)
I like to shame the online foodie purists and "kitchen influencers" (seriously, that's a thing) who insist you shouldn't clutter your kitchen with single-use gadgets.
Because, watch their video feeds and there it sits. The toaster. The ubiquitous single-use kitchen gadget taking up prime real estate on their kitchen counter.
And, hey! Salt shaker! Salt shakers are the singlest of single-use gadgets. No one complains about them, so leave my lemon reamer alone.
Look, I've got nothing against toasters, except that they take up room … room that I can't spare in our small-ish kitchen.
If a toaster comes in, something's going to have to go out.
And, This Chicken Tureen Isn't Going Anywhere.
Five. My Shoulder Is, As My Doctor Said Under His Breath Last Month, "A Mess."
You really don't need to know this, except that I'm pretty sure my writer's block is directly related to the fact that I can't lift my arm above shoulder height without wincing like a toddler. Instead of thinking about baseball, I'm spending my time thinking about whether my arm is going fall off if I twist it a certain way.
Some day, people will ramble on and on to their grandchildren about the Pandemic of 2020 (2021 … whatever).
I'm going to remember 2020 as the year I couldn't lift my arm.
Do you know how impossible it is to be a Yoga instructor with just one good arm? It's pretty impossible.
At home physical therapy … it's like a Pelaton commercial, but without the spandex, the youthful glow, and the feeling of sweaty accomplishment.
(And, no, smarty pants, it's not my throwing arm. First, it's my left arm and I'm a righty. Second, I can't throw – or catch – a baseball. This is why, in high school gym class, they put me in right field … where no one would ever hit the ball. I am the Lucy van Pelt of right fielders.)
My shoulder is in the middle of a contretemps between my Physical Therapist, who believes I have a torn shoulder labrum, and my Shoulder Doc, who believes it is nothing more than inflammation. (Eight months of inflammation, in case you're keeping track.)
Last time I saw Shoulder Doc he spent half of our seven minutes together telling me how he hurt his shoulder over the weekend.
I replied, "It must be pretty annoying to hurt your shoulder when you're the shoulder guru."
He didn't think that was funny. In any event, he hasn't fixed my shoulder – yet – so he's no guru to me.
Why am I telling you all this?
Because I started this blog in 2012 and I have never, never, ever gone a month without posting something.
And, this stupid pandemic and this stupid shoulder won't stop me this month.
Plus, to be honest, it felt kind of good to get that baseball statistic thing off my chest.