Here are some things you can do while locked down in a pandemic …
a) write a novel.
b) write something that isn't a novel, but is long and meaningful and kinda-sorta like a novel.
c) spend way too much time trying to pry the space bar off your laptop's keyboard to get the gunk out from underit because itisn'tworkingright and it'sveryfrustrating.
d) sit and look at your computer screen and wonder where the words went.
On the off chance you answered c) … pleasesendinstructions. (I'm serious.)
And, to those who answered d) … I'm with you. And, in truth, I'm a little jealous of those super-ambitious people who have found their muse in the midst of crisis.
There is one thing you can do when the words in your head disappear. Read other people's.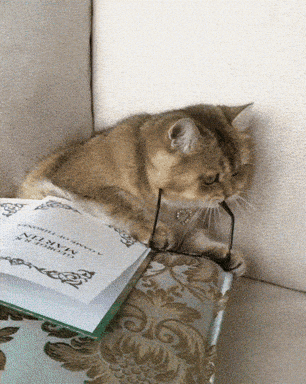 Brief baseball aside … because this is a baseball blog, after all …
In the spring of 2018, a college baseball pitcher – a walk-on who didn't see a lot of playing time – quit his team. Balancing academics with the demands of playing college ball, even when you're hardly playing, got to be too much. So he quit baseball. I asked him what he was studying, and he said he thought he wanted to write.
I gave him the only advice I know, "Write every day, and read more than you write."
I have a folder on my computer called "Write Every Day." Aside from an inspiring amount of words back in March, it's been pretty quiet lately.  I'm a lousy counselor.
But, reading … that I can still do.
"Reading is throwing shade … a brutal insult wrapped inside a glorious wordplay."
Here are four books for your "darkest days ahead" reading list. And, while two of these are not baseball books, they are baseball'ish … in that the game hovers in the background, just as it should in a "normal" world.
Deacon King Kong by James McBride
This was the book for my 2020. It gave me all that the pandemic had taken from me.
Deacon King Kong is a full-hearted story about people in a pandemic-free world. Where Black people and white people and Irish people and Italian people and preachers and cops and alcoholics and drug dealers all swim together in the same 1969 Brooklyn neighborhood – swimming in and out and over and around each other's lives. And, by "swimming," I don't mean actually swimming … although there is the New York Harbor and it is a character, too.
There is a shooting … a heavy-drinking preacher called Sportcoat and a neighborhood drug dealer named Deems … a gangster called "The Elephant" … and … I was going to tell you more … but that would just spoil the adventure.
As you witness their stories weaving into each other – you'll want to talk to them, tell them what they're missing. You could find yourself desperately wanting to be in 1969 Brooklyn, desperately wanting to be back in a community of people again, where the good and the bad all swim together, in and out and over and around.
There is baseball, too, although just in passing. But, baseball becomes a little dog-ear in the story, because no matter where you are in a pandemic-free world, there is probably a little baseball nearby. And, I loved how it was a surprise cameo in a story about something else.
This is a story for the pandemic. It is both sweet and pious … sour and grimy. It is hope in a neighborhood that hope is abandoning. It is community and people. It is timeless.
If I can convince you to give one novel a try this winter … it is this one.
(And, when you're done, go read everything else by James McBride.)
24: Life Stories And Lessons From The Say Hey Kid by Willie Mays and John Shea
Baseball memoirs aren't high on my reading list. They often feel stilted and insincere … giving fans ponderous play-by-plays of long-ago games and hokey inspiration. Often they're overwritten by ghostwriters and editors.
But, Willie Mays – the greatest player of our time … of any time – is going to be the one to give us the greatest baseball memoir, too. Because, of course he is.
From Birmingham to New York to San Francisco.
From Monte Irvin to Barry Bonds to Barack Obama.
John Shea, a San Francisco sportswriter, is the gentle curator of Willie's story, allowing Willie to speak in long, but never-rambling, paragraphs and then lightly coloring the edges with more details that help give Willie's memories context and vibrancy.
If ever a memoir was a team effort, this was it.
"I was always aware that you play baseball for people who paid money to come see you play," Willie says. "You play for those people. You want to make them smile, have a good time. Sometimes I'd hesitate, count to three, then I'd get there just in time to make the play. You'd hear the crowd. Sometimes you had to do that in order for people to come back the next day."
Also, Willie admits that he wore his cap "one size too small" so it would fly off while he was playing, simply because he thought fans would enjoy watching it fly off.
This is, quite simply, one of the greatest baseball books ever written. It will make you smile, have a good time, just the way Willie intended.
The Resisters by Gish Jen
I often complain that female characters in baseball novels are shoved into a story simply to create conflict. They are gold diggers and Baseball Annies … nags and worrywarts.  At best, they cry and fuss over the players they love. At worst, they pull a "it's baseball or me" at a pivotal moment. (The Art of Fielding, I'm looking at you.)
So to find a book where the phenom pitcher is – gasp! – a girl is, on its own, reason to cheer.
Future times are weird in The Resisters, but not so weird that you can't read it and nod and think, "Yup, that is exactly where we're headed."
It takes place in AutoAmerica, a sort of 1984 future world, where the color of your skin is still a deal, but technology can change it in a snap, and where the elites – now called "the Netted" – live their cloistered, protected, and privileged lives segregated into nice houses in nice white neighborhoods and the rest – "the Surplus" – live on swampland or closely monitored houseboats, since climate change has swallowed up most of the good land. You understand.
And, there is Aunt Nettie watching over everything – the natural evolution of Amazon's Alexa, as it grows up to become a tool of the state.
It's a little clichéd, inasmuch as a book about the future can have clichés. But, I'm good with that.
At its heart, the book revolves around baseball and a championship. But, it's also about standing up for what's right … and knitting … and Gwen, the girl with the arm … and family.
If I tell you any more, I'll spoil it. Baseball can bring us together, can tear us apart, and can help tell a story that's about much more than a game.
Lady In The Lake by Laura Lippman
I read this pre-pandemic, but it still makes my list for you: the story of a mysterious death – the lady in the lake is dead, I'm afraid – that unfolds in Baltimore in 1966. It's based on a true story.
A forgotten woman is found dead in a fountain in a Baltimore park and a young reporter is bent on unraveling the mystery the police have lost interest in.  Even the dead have feelings and maybe unraveling a mystery is more to heal the unraveler than justice for the dead.
I generally don't do mysteries or crime novels, but promise me Baltimore as the backdrop and I'm in.
I was rewarded with a book that was gorgeously written. I don't know how better to explain that. I'm not fond of the clipped – this happened, then this, followed by this – tone of many crime and mystery novels. That's not a knock on them, it's just not my thing.
But Lady in the Lake was different. It was rich and deep beyond the movement of a whodunit. And, it changed things for me, because now I'm wading into other books by Lippman and other crime writers. So, forget what I said about it not being my thing.
Is there baseball? Like a fritzy transistor radio on a shelf in a Baltimore mechanic's garage … perhaps, an Orioles game is on in the background.  I'm just saying "perhaps."
(Paul Blair. Damn, I've said too much.)
As I was writing this, the author of Lady in the Lake unfolded an amazing thread about writing on Twitter.
I retweeted one thing on her thread, because it stopped me in my writer's block tracks. It was just what I needed. …
And, Laura Lippman liked my tweet. Yes, she liked a tweet of mine that, basically, was me retweeting her tweet. But, let me have this moment, would ya?
Here's to better days ahead for all of us … and may you find yourself nose deep in a book that lets you slip away from the pandemic, if only for a little while.
And, tell me, please, what you're reading … so I'll know what to read next.