The Baltimore Orioles entered the All-Star break — baseball's halfway point — on Sunday with two things:
1) A 28-69 record which is almost, but not quite, the worst record in baseball. (Ummm, thanks, 27-68 Royals?), and
2) Shortstop Manny Machado, a starting All-Star and one of the best players in the game.
The Orioles leave the All-Star break with just one thing. Almost, but not quite, the worst record in baseball.
Some things that might be helpful for you to know, should your team ever end up being as awfuliciously bad as the Orioles are this season.
1) When your favorite team has the worst record in baseball, as the Orioles have for most of this season, people feel genuinely sorry for you. They might not know anything about baseball, but they know you are sad and they might even bring you some chocolate to help cheer you up. Having the worst record in baseball is terrible, but it's really great if you like chocolate.
2) If you only have the second-worst record in baseball, the pity chocolate dries up. No one cares. Being second worst is actually the worst because … no one feels bad about how bad you feel.
3) When your shortstop – one of the best in baseball – is traded to the Dodgers during the All-Star break for five prospects of varying skills, there are a couple ways of looking at it.
First, five players are, in net weight, hundreds of pounds more than one player. Advantage: Orioles.
But, five prospects may be, in net value, not better than one extraordinary All-Star shortstop. Advantage: Manny Machado, because at least he no longer has to play for the team with almost, but not quite, the worst record in baseball.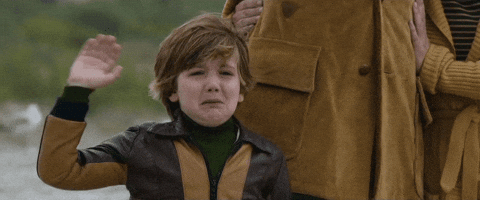 Goodbye Manny. We love you.
On the plus side, the "blockbuster trade" with the Dodgers made the Orioles a top sports news story without including the words "on pace to lose 115 games this season." (Although, to be fair, it was implied.)
Let's let now-former Oriole Manny Machado and his BFF and still-Oriole Jonathan Schoop sum up Baltimore's disappointing first half for you .
I think we're all on the same page here.
Dear Baltimore Orioles,
Hi guys. Just wanted to do a quick catch-up before the games start up again tomorrow.
OK, so you don't have a shortstop anymore. So what? Lots of teams don't have shortstops. France's soccer team? No shortstop and they just won the World Cup. The United States men's curling team has no shortstop and look at them … gold medals!
The Dodgers apparently didn't have a shortstop until last night and they're in first place!
(Am I helping?)
Sure, the Orioles purge of players (what you politely call a "rebuild") has just begun. You've got 12 days and if you keep focused you could, conceivably, trade the entire team.
I hope you don't do that.
This season isn't going to get any better, is it?
But, my beloved almost-in-last-place-but-not-quite darlings, it doesn't have to get any worse.
Not to set the bar too low, but how about this: Let's try not to lose 115 games.
I'm counting on you!
Do it for me. Do it for Jonathan Schoop who just lost his best friend to the Dodgers.
And, do it for Royals fans. Sure, it's no fun having the worst record in baseball, but the bounty of delicious pity chocolate from friends will make it all better.
(I'm lying. Chocolate will not make it all better. I'm sorry, Royals fans.)
Supportfully Yours, The Baseball Bloggess