There are three lessons I hope you will learn from The Baseball Bloggess today:
1) The Seventh Inning Stretch has a special place in baseball history. It's been around longer than you have. It's what sets baseball apart from sports that make no demands of its fans.
2) The Seventh Inning Stretch is not a suggestion. It is not an invitation. It is a requirement. It is a job. Your job. All the instruction that you need can be found in its title. During the seventh inning, you stretch. It's not hard to figure out. It's not the balk rule, people. It's simple.
Who – You.
What – Stretch.
Where – Are you here? Then, here.
When – The Seventh Inning.
Even a cat could figure it out.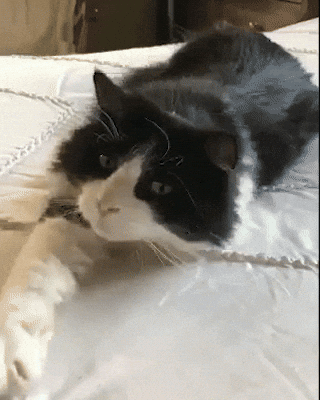 3) Sitting can kill.
If you don't stand for the Seventh Inning Stretch you are damaging your own heart and breaking mine.
We were at Game Three of the University of Virginia's Blue vs. Orange Fall Ball series on Thursday. Although the afternoon was beautiful and the game was free, the place was not packed, but there were people there. More than just Editor/Husband and me. Let's say 100 … 100 people.
This is true. 100 percent true. In the middle of the seventh the PA announcer said what he always says in the middle of the seventh, "Let's all get up and stretch."  And, we did, Editor/Husband and me.
We did. And, no one else. No one.
I looked around and felt a little stupid … people were staring at us. They were looking at us in a, "Oh, bless their hearts" sort of way and not in a, "Look! It's The Baseball Bloggess and Editor/Husband! We are among greatness today" sort of way. I felt a little uncomfortable standing up. I'm pretty sure people were laughing at us.
Seriously? As Aretha would say, all I'm asking is for a little respect for the game.
First, history.
Let's get the #FakeNews out of the way. President Taft, indeed, was a baseball fan.
In 1910, he became the first President to throw out a first pitch to begin the season.
But, he did not invent the Seventh Inning Stretch in 1910 no matter what the internet tries to tell you.
It was around long before he was.
Here's Harry Wright, center fielder for the Cincinnati Red Stockings, in 1869.
Wright is the one in the center. Standing. (Standing.)
That year, Wright wrote this in a letter to a friend:
"The spectators all arise between halves of the seventh, extend their legs and arms, and sometimes walk about. In so doing they enjoy the relief afforded by relaxation from a long posture on the hard benches."
"… extend their legs and arms, and sometimes walk about. …"
While plenty of stuff has changed since 1869, the basic rules of human ambulation have not. Extend legs and arms. Walk about. A little old fashioned, sure, but still the way we do things.
Before it was called the Seventh Inning Stretch, the inning was often known as the "Lucky Seventh" … the inning when a home team would, with a little luck, rally from a deficit, score needed "insurance runs," or put the game away for good.
In 1896, The Boston Globe, reporting on a game between Boston and Washington, explained: "At the beginning of the seventh, even the women in the grand stand cheerfully responded to the call, 'All up, for the Lucky Seventh.'"
All up.
Even the women.
All. Up.
All means you. If you can. I fully appreciate that some people cannot stand for the Seventh Inning Stretch. But, if you can, you do.
All. Up.
Tradition not good enough for you? Well, listen to John McGraw, one of baseball's toughest, smartest, greatest.
McGraw was a member of the legendary Baltimore Orioles of the 1890's. He later became player/manager of the New York Giants. Between 1902 and 1932 his Giants won 2,583 games, 10 pennants, and three World Series.
That Seventh Inning Stretch Is Great Stuff.
In 1922, McGraw explained the value of the Seventh Inning Stretch:
"Keeps you out in the open air. Doctors recommend it for heart trouble. Stretching in the seventh gives you a good chance to exercise flabby muscles. Puts pep into you. Stirs you up. Plenty of sunshine and green grass and thrills. It's the best tonic in the world."
A hundred years ago, McGraw knew what medical researchers have only just discovered.
Sitting can kill you.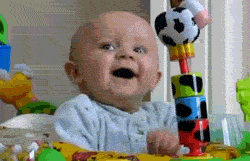 Wait. What?!
If you live a sedentary lifestyle – if you sit around too much – you have a higher chance of being overweight, developing type 2 diabetes, heart disease, or cancer, and experiencing depression and anxiety.
Who needs any of that?
"Metabolism slows down 90 percent after 30 minutes of sitting," warns Gavin Bradley, director of Active Working. "The muscles in your lower body are turned off. And after two hours, good cholesterol drops 20 percent. Just getting up for five minutes is going to get things going again. These things are so simple they're almost stupid."
Look, I need all the readers I can get. I can't afford to lose you.
So, let's practice.
Let's pretend it's the middle of the seventh. Your home team is down one run. (If your home team happens to be the Baltimore Orioles, let's say, 10 runs. Your Orioles are down by 10 runs. That sounds about right.)
Stand up.
Stretch.
Sing "Take Me Out To The Ballgame." (I know, I know. Why are you singing about being taken there since you're already there? Tradition … that's why.)  If you don't know the words and are too lazy to Google them on the phone you're still holding onto as you stand up, just hum.
(If you do sing it, please do it properly, "Buy me some peanuts and Cracker Jack." It's Jack. No "s". Not Cracker Jacks. Cracker Jacks doesn't make sense. Cracker Jack makes all the sense in the world.)
See?
Now, root-root-root for your home team. Because, if they don't win it's both a shame and your fault because you didn't stand up.
You may sit down now.
There. That wasn't hard.
P.S. Virginia's Team Blue tacked on two insurance runs in the seventh, defeating Team Orange on Thursday 3-1. 
That was thanks in part to excellent cheer leading from the dugout …
Rally caps …
And, Editor/Husband and me. Because, we stood. And, stretched.
Photos: University of Virginia, Blue vs. Orange Fall Series. Charlottesville, Virginia. October 18, 2018. © The Baseball Bloggess