I suppose I should tell you that the Baltimore Orioles won two of their first three games this season, defeating the Yankees … in New York.
"At the corner of Unacceptable and Intolerable, the Yankees lost a season-opening series to the Orioles." – The New York Post
Even the Cleveland Spiders, the worst team ever, won 20 games in 1899 (they lost 134), so don't get too giddy about two wins — no matter how unexpected. (Still … yay.)
That's not why I'm here, anyway. I'm here to tell you about Major Albert Kimberly (A.K.) Fulton of Baltimore and his strange connection to the Baltimore Orioles of the 1890s.
And, I'm starting at the end …
Major Fulton was 63 when he died in January 1900, living a generous 16 additional years beyond the frighteningly short life expectancy of the time.
He'd been suffering from erysipelas, a nasty bacterial skin infection that is generally treatable today, but not so much in 1900.
(Yankees Manager Miller Huggins died of the same thing in 1929. Ernest Hemingway recovered from his bout with it in 1949.)
Earlier that winter, Fulton had a sinus infection that required surgery. While recovering, he took a day trip to Washington, DC to watch some races. It was there that he caught a cold that led to the infection that led to his death. (I guess the lesson here is … don't go to the races, because it might kill you.)
Fulton had been in a Maryland hospital for several weeks, but friends thought he was doing much better, so his death was, they reported, a shock. (He left no will, so perhaps his death was a shock to him, too.)
I don't know if Fulton ever played baseball. But, I do know that he was the Baltimore Orioles biggest fan in the 1890s.
The Orioles were a stinky 60-70 in 1893, finishing 8th in the National League – 26-1/2 games back of the pennant-winning Boston Beaneaters.
Then, in 1894, Major Fulton showed up, traveling to spring training and tagging along to games, and the Orioles went on a pennant-winning spree. The connection was obvious – Major Fulton was the good-luck charm that the Orioles needed.
He traveled with the team, joined in their boozing and brawling, often sat in the owner's box during home games, went on post-season barnstorming tours, celebrated holidays at players' homes and bought them gifts, and generally made himself useful.
1896 Orioles.
Those Orioles teams between 1894 and 1896 weren't just good. They were the best. They're still considered one of baseball's greatest teams.
Sure, it's easy to be a fan when your team is on top.
But, being a fan back then – or a "crank" as they were called – took dedication. Baseball was a grimy, dangerous affair and so was travel, so give Major Fulton props for pluck and devotion.
(People today who travel from ballpark to ballpark by car and airplane, staying in hotels with clean beds and hot showers, and enjoying games from stadiums with air-conditioned Club levels, seats with cup holders, wi-fi … and bathrooms … my god, bathrooms! … with toilets that flush and soap dispensers! Major Fulton thinks you're all a bit soft.)
Major Fulton was such an important part of the Orioles that he regularly turned up in newspaper reports and picked up the title of "champion rooter and official mascot."
In July 1894, he was with Orioles shortstop Hughie Jennings when the two left Cleveland by train following a game and were halfway to St. Louis before they realized there were no other Orioles with them and they should have been on the train going to Louisville.
Hughie Jennings.
I share this one story simply because the details from The Baltimore Sun are just too good.
Jennings had no coat, vest, or collar and wore a cap he had borrowed from a boy. ("It covered but a small part of his head.") Fulton was dressed in "an old slouch hat, a long linen duster, a red bandanna in lieu of a collar, and carried a cane."  When they realized they were on the wrong train, they hopped off in Indiana, and the citizens there "got the idea that Jennings was an escaped convict, and that Mr. Fulton was a bailiff who had effected a heroic capture."
The two had dinner, hopped a freight train back to Cleveland, and eventually made it to Louisville, but not before Jennings missed the first game in the series. Fulton made amends by buying everyone on the team cigars.
(My made-for-TV movie, Hughie and Albert's Excellent Indiana Adventure, will be out soon.)
Sure, Major Fulton's life could begin and end with the Orioles. But, then you wouldn't learn this about him …
Major Fulton was a childhood classmate of John Wilkes Booth and, as a child, often attended Booth's theatrical performances. "He did not take part [in the performances] himself, as all his tastes as a boy ran in the direction of amateur magic,"The Baltimore Sun explained.
There was a Mrs. Fulton, although you'd be hard-pressed to know that. She didn't accompany her husband on his baseball travels, didn't seem to be with him when he wintered in California or Florida, and didn't appear much in print until after his death, when she was occasionally noted as attending Baltimore social events.
Major Fulton served as an engineer aboard the U.S.S. Hartford during the Civil War, taking part in the battles at New Orleans and Vicksburg.
He wrote for his father's newspaper, The Baltimore American, and received some modest attention for a few odd musical productions he wrote in the 1880s, including "Jack Sheppard" and "Ina," two operas I'm pretty sure you've never heard of.
Good seats — 25 cents & 50 cents.
He ran for Congress at some point in the 1880s. He lost.
In 1888, The Philadelphia Inquirer reported that Major Fulton had become a surf "expert" while summering at Cape May. "He has acquired the difficult feat of turning somersaults in the water with the ease and grace of the athletic small boy on the lawn."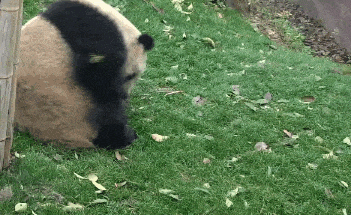 Not Major Fulton.
He came from a family of some wealth. And, when his father died, Fulton made a stink when his brother-in-law General Felix Agnus was made the will's executor. General Agnus was a Civil War hero and supervised the dismantling of Confederate forts after the war. After his military duty was completed, he took over the helm of his father-in-law's newspaper, was twice urged to run for the U.S. Senate (he declined), and had a military march that was composed in his honor which you can learn to play here. (I can see why Major Fulton, known primarily for writing mediocre operas, doing somersaults in the ocean, and trailing after baseball players, probably didn't much care for the accomplished General Agnus.)
Oh, one more thing. The Black Aggie statue that was erected on General Agnus' Baltimore grave following his death in 1925 was thought to be haunted and caused such an enormous amount of tourist traffic and vandalism it was ultimately removed from the cemetery in the 1960s. Should you wish to be creeped out, the statue is now on display in Washington, DC.
I have a photo of General Agnus.
I have no photo of Major Fulton.
Union soldier. Writer. Failed Congressional candidate. Somersaulter. Baseball fan.
If Major Fulton were alive today … he would be 182. And, do you know what else he would be? He would be an Orioles fan.
He would probably blog, he would definitely Tweet, and he would root for the Orioles even though they will be quite stinky this year. (He would spring for Camden Yards' Club Level seats because Baltimore's summer humidity can be brutal on a guy who's 182.)
He would also, I'm pretty sure, still be pissed off at his brother-in-law.
But, mostly, he would be an Orioles fan.
Because even a bad Orioles team is better than no team.
The legendary National League Orioles team was dissolved at the end of the 1899 season, just a few months before Fulton's death. In 1901, an American League Baltimore Orioles franchise was formed and in 1903, that team jumped to New York where it eventually became the Yankees.
Major League baseball would not return to Baltimore until 1954.
Major Fulton's funeral was on February 3, 1900. It was attended by his immediate family and a delegation sent from the local Elks lodge. It's unknown if any Orioles attended the funeral, but it was said that his casket was completely covered in flowers.