On August 14, 2019, after their 82nd loss of the season, the Baltimore Orioles were officially eliminated from the postseason.
On the plus side, with the World Series now off my "to-do" list, I'm available throughout October for lunch at the restaurant of your choice. (Your treat, right?)
Dear Baltimore Orioles,
Nothing. I got nothing.
Your Weary Friend, The Baseball Bloggess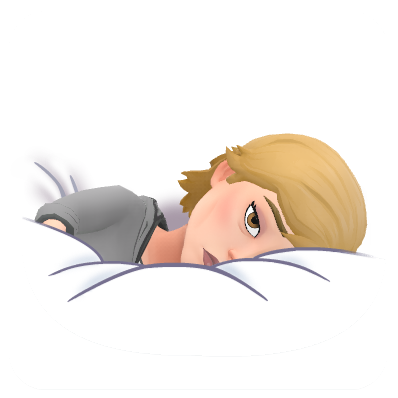 Wait. Let me try again.
Dear Baltimore Orioles,
Me again.
Would it make you feel any better if I told you I was sorry?
I'm sorry that you're so stinky. What if I reminded you that we all have stinky days and that, yes, your stinkiness is more than a day or two old, or two months, or two seasons, but still. I'm sorry you're stinky. Really I am. Because your stinkiness gets under my skin and then, de facto, I am stinky, too. Stink is not a good smell on anyone.
Would it make you feel any better if I told you I was cheering for you anyway?
Stinkiness be damned, I still cheer for you. There are moments, when the game slips out of reach, that I do the math in my head and think, "It would only take one grand slam and we'd be right back in this thing."
"Two. Two grand slams."
Sometimes it would take more than that.
But, I do the math, even though I hate math. I do it for you anyway, and, I think, "It could happen. You guys could win this game."
Because, sometimes, after blowing a save, you do this in the bottom of the ninth …
¡Un Bombazo!
Sometimes. Well, not exactly "sometimes." Just that one time. It's the middle of August and that was your first walk-off win of the season.
Yay.
But still. I always believe you can come back and win every game.
No one else might believe in you.
Not even Golf Digest.  (Golf is stupid.)
But, I do. That's something, isn't it?
Would it make you feel any better if I told you I don't want you to leave?
Those damned "they're leaving Baltimore" rumors are rumbling around again, like the smelly trash truck that wakes you up at 5 a.m. when they intentionally bang the trash cans and wear you down with that insufferable back-up beeping.
Beep. Beep. Beep.
This is one hour of a truck back-up beeping. One hour. I share this not because it is further proof that everything is on the Internet, but because 161,148 people have listened to the entire hour.
Who are these people? Who would listen to one hour of a truck back-up beeping? You? Was it you? It wasn't me.
I'm not going to listen to one hour of a truck beeping. What kind of fool would do that?
On the other hand I did watch this game …
23-2.
Start to finish.
Because, it would have only taken five grand slams (plus two additional home runs) to win that game, and I thought, if that's going to happen, by golly, I'm going to watch it.
Anyway, people are muttering again that the Orioles might be moving. Attendance at games is down and well there's that stinkiness factor, and all of a sudden rumors pop up that Nashville would be an awfully good place for an awfully bad team.
I'm not going to belabor this point, my darling recently-eliminated-from-the-postseason Orioles, but don't. Don't leave Baltimore. I'm not sure my "I will follow you anywhere" heart can extend to a team that abandons its home.
I know, I know, you were once the St. Louis Browns. But, Baltimore is your home now.
I was once in California and my heart belonged to another.  But, Baltimore is my heart now.
So, don't go. We were meant to be together.
I've been through a lot with you. All Baltimore fans have been through a lot with you. You sort of owe us.
Don't make me look at the Nationals and think … Well … they are nearby …
Because I can't.
I can only root for you.
No matter how stinky you are.
Your Friend Who Is Really Sorry You Won't Be Going To The Postseason, But Is Really Excited To See If Someone Will Treat Her To Lunch In October, The Baseball Bloggess
P.S. The Baltimore Sun said this today …
Unpack those bags, my horrible, terrible, awful – but still weirdly loveable – Orioles … you're staying in Birdland!