Eight years ago today, the Orioles lost.
And, I started this blog.
Eight is not a particularly momentous, landmark'ish anniversary. But, should you insist, gifts of pottery are appropriate.
In the baseball world, eight would be the "centerfielder anniversary" … so I give you this Orioles'ish clip: Adam Jones, playing centerfield for Team USA, robbing Manny Machado, playing for the Dominican Republic, in the World Baseball Classic in 2017:
In the baseball world, this would also be the #8 Cal Ripken, Jr. anniversary … so I give you this from 1996:
"… a career high eight runs, matching his uniform number."
Now, welcome to Year Nine: The Weirdo Season.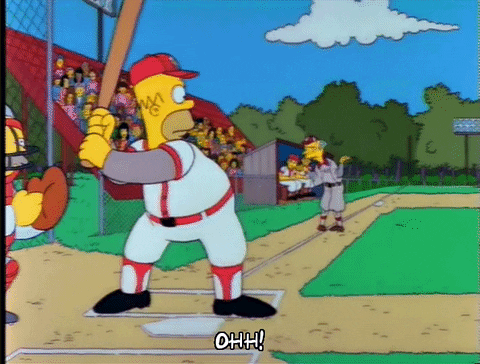 But, here's my pledge: I will do my level best to navigate this season of insanity and pandemic and baseball with acceptance and the hope that, if there must be baseball, there will at least be some good baseball, and that nobody gets sick.
And, I hope you will hang in there, too.
So, sure, Opening Day 2020 is at the end of July. The National League is DH'ing. A runner will be placed at second to start extra innings. Stadiums are empty and ballplayers aren't allowed to spit any more.
One of those things is a good thing.
But, hey, today's my blog'aversary, so back to me.
I believed eight years ago, and still believe today, that the 4-6-3 is the most beautiful play in baseball. But, that doesn't mean I don't appreciate something like this from last season:
I believed eight years ago, and still believe today, that anyone who stops by to read something on here is a friend … yes, even those thin-skinned Nationals fans who can't seem to take a joke (you know who you are).
But, I never believed back in 2012 that I would still be writing here eight years later. But, it suits me. Sometimes burying myself in an old newspaper in search of a box score from a meaningless game brings me a mess of happy.
That you like old box scores, too, makes the search even sweeter.
July 24, 1896, 124 Years Ago Today
The 1896 Orioles actually won this game 13-8 by forfeit when the St. Louis Browns (who would later become the Baltimore Orioles of today) complained that it was too dark for them to play in the 13th inning. At that point the Browns outfielders basically refused to field until — five Orioles runs later — the umpires intervened and called a forfeit.
The Baltimore Sun helpfully explained that it was "not yet 7 o'clock" and there was at least another half-hour of good light available and the Browns were just being babies.
Let me just give a quick thank you here to those who edit my copy, patiently answer my endless off-the-wall baseball questions, and catch the mistakes that slip through the cracks. You make The Baseball Bloggess seem a lot smarter than I actually am.
Now, before I jump into Year Nine, I share with you this from the St. Louis Post-Dispatch in 1881. I stumbled upon it a few weeks ago, while looking for something else.
"the weird-looking young men with lamp-mat caps and baseball pants."
It is beautiful. It is poetry. I wish I had written it.
Maybe in another eight years, I can come up with something almost as good.
Until then …
Here's a duck eating pizza.