When your team goes bad … and not run-of-the-mill bad, but wholesale "we are the worst of the worst, nearly the worst that ever was, and there is no clear indication that we will ever not be the worst" bad … you start digging around to assure yourself that someone out there, long ago, was worse than you.
Bad news, Orioles fans.
The 2018 Baltimore Orioles are among baseball's stinkiest ever. And, there's still a week to go.
While the 1910 baseball season won't change that, it might help assure you that your grandfather or great-grandmother or great-great-someone also once felt the sting of horrible, horrible failure.
Well, if they lived in St. Louis, anyway.
1910 St. Louis Browns
In 1910, the St. Louis Browns (who would, in 1954, become the Baltimore Orioles) won 47 games and lost 107.
No need to rehash the Browns' rotten year. Let's just talk about the double-header on October 9, 1910, the last day of the season.
The Browns played the Cleveland Naps (today's Indians). They split the double-header.
But, let's back up a sec.
That April, the Chalmers Automobile Company said they would award a Chalmers "30" to the player who ended the season with the highest batting average.
A new car was a big deal and baseball fans knew early on who would likely end up battling for it  – Detroit's Ty Cobb and Cleveland's Napoleon Lajoie.
Napoleon Lajoie. 
(Yes, astute readers, the "Naps" were named in honor of their own star player. Imagine this today: The Boston Mookies!)
Here's the prize:
A friend of mine suggests that a Chalmers "30" – which listed at $1,500 (about $39K today) – was something of an entry-level luxury car. What he actually said was this: "I'd say it was kind of an entry-level Audi/Merc/Bimmer type of thing/A4/300/400 series. Not a great car but not a bargain basement either."
(I drive a 2006 Subaru with one foggy headlight and a crummy radio. I have no idea what he's talking about.)
In 1910, there were about 500,000 automobiles in the country – most of them running willy-nilly on unpaved rutted sorta-roads carved out, poorly, by horses and wagons. There was no asphalt. And, importantly, no center lines to direct drivers to their side of the road (center lines were introduced in 1911, which we covered earlier this season here).
Chalmers loved to remind you — in ALL CAPS — that their cars had "never been beaten." A Chalmers, they said, could go "one mile in one minute."
(Hey, so can my Subaru!)
Cobb and Lajoie were, at $9,000 each, the highest-paid players in baseball.
(In today's dollars, that's about $238K which is – math alert! – not even close to the $545K minimum that the lowliest major leaguer made this season.)
A car – called a "buzz wagon" by hipsters back then – was a big deal luxury for most people. (Most people made less than $1,000 a year in 1910.) But it wasn't that big a deal for these guys. Cobb or Lajoie could have gone out and bought one themselves if they wanted. Cars were rare in those days, but they weren't that rare.
Plus, you know they wouldn't pay full price. Having two of the best ballplayers driving your cars around town? You can't buy that kind of advertising.
(For heaven's sake, Cobb played in Detroit. Detroit.)
But, a free car's a free car. And, the Lajoie-Cobb batting competition became one of the season's biggest stories.
In late summer, Cobb sat out a few games with an eye infection and reporters speculated he was protecting his batting average.
Then, during the last games of the season, Cobb sat again. Bad eye again, he said. But, he was also sitting on a league-leading .383 batting average.
Lajoie trailed at .378 when the Naps pulled in to play that double-header against those really bad Browns.
These were otherwise meaningless games. Detroit ended 18 games back of league-leading Philadelphia. The Naps were 32 games back and those sorry Browns were 57 games back.
But, they weren't meaningless to Cobb and Lajoie.
So, maybe Cobb did sit to preserve his average. Who knows?
Lajoie would have to be nearly perfect at the plate that day to beat Cobb. He went 8-for-8. That's good, right?
Lajoie was one of the premier bunters of his day. ("Premier bunter" today could describe any major leaguer who has actually ever bunted. Major league bunters today are rarer than cars were in 1910.)
So, it was peculiar that Browns' third baseman Red Corriden was positioned near the outfield grass and far from the infield whenever the league's "premier bunter" came to bat. Lajoie tripled in his first at-bat. But, the next time up he bunted for a hit.
And, he bunted again. And, again. And, again.
Why not? The Browns' third baseman was practically in the outfield. So, Lajoie just kept bunting.
Only one at-bat was not a hit – a bunt that was ruled a sacrifice and error on the Browns' shortstop.
Lajoie's 8-for-8 day put him ahead of Cobb.
(Scorekeeping was a spotty business and batting averages differed from paper to paper: Lajoie finished anywhere from .385 to .389. Cobb was somewhere between .381 and .383.)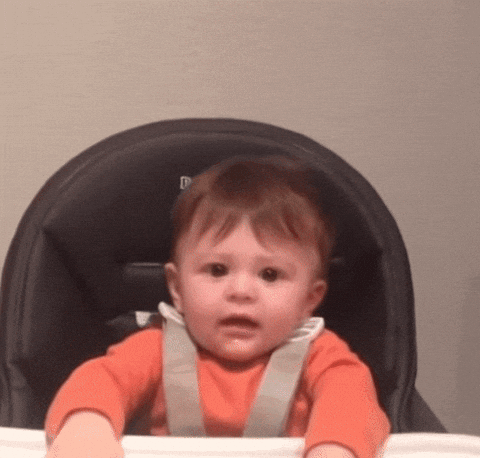 Hooray, Napoleon Lajoie, You Win!
Here are the keys to your brand new car!
But, wait.
First, no keys. Car keys were still a few years away.
Second, that 8-for-8 day?
I mean, sure, the Browns were bad. But, that bad?
Yeh, it smelled fishy then, too.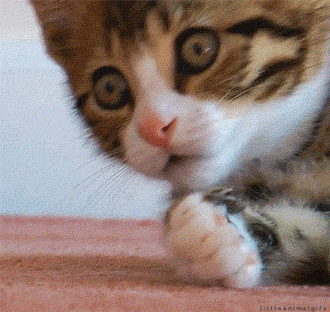 "The action of Corriden at third is susceptible of two explanations. He is either the worst third baseman in the world or he was party to a conspiracy to aid Lajoie."  — The St. Louis Post Dispatch. 10/10/1910.
He Won (?) The St. Louis Star & Times wasn't so sure.
"Lajoie, although a great player, is by no means considered lightning fast, at least not speedy enough to drop down seven bunts and beat every one of them out. Then, too, it must be taken into consideration that Corriden is, indeed, a very fast man, and had he played his position as he should have played it Lajoie now would be the owner of but one hit." —The Washington Post 10/10/1910
On October 13, E.V. Parrish, a sportswriter who was the official scorer of that day's double-header, reported that Harry Howell, a Browns' scout, came to him in the press box that day and urged him to change the sacrifice/error play by Lajoie to a hit. (One additional hit would absolutely seal the deal for Lajoie, reporters noted.)
"Can't you stretch it a point and make it a hit?" Howell reportedly asked.  "I could, but I won't," Parrish responded.
A few minutes later, a batboy delivered a letter to Parrish that offered him "an order for a $40 suit of clothes," if he would make the at-bat a hit.
Parrish reported that Lajoie himself called that evening to ask about the scoring, although Lajoie said he was only checking his stats, not requesting a change.
No one much liked Cobb, so it seemed in the bag that everyone wanted to help Lajoie. It's said that several of Cobb's own teammates wired Lajoie to congratulate him after that day's games.
AL President Ban Johnson investigated and quickly determined that there was no funny business in St. Louis. Really? But, after tossing around the numbers, he came up with brand new numbers: Cobb .385. Lajoie .384.
Wait, what? So Cobb won now?
What to do?
Chalmers knew. Chalmers did what Chalmers knew was best for business.
On October 18 in Philadelphia, before the start of Game 2 of the Cubs-A's World Series, Cobb and Lajoie each were presented with a new Chalmers "30."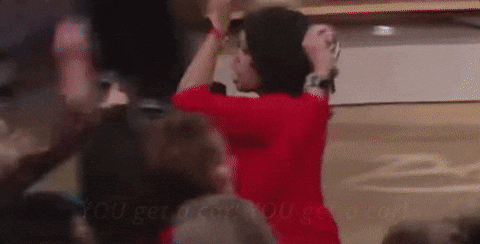 You can see Cobb and Lajoie in their Chalmers here. 
"[P]erhaps the Chalmers Automobile Co. also had a favorite player," the Cleveland Indians website suggests. "I've always understood," Lajoie said, "that the automobile I got ran a lot better than the one they gave to Ty."
(In 1981, The Sporting News determined that Cobb's batting average that season was incorrect and Lajoie was the rightful victor.)
Whatever. The Chalmers' contest was considered baseball's first big scandal. They've written entire books about it. (So, if you're still reading … don't beef about how long this is.)
This isn't about Cobb and Lajoie anyway. It's about the Browns. And, how terrible they were in 1910.
A few days after the double-header, Browns' manager Jack O'Connor, who, it was said, always had it in for Cobb, and scout Harry Howell were fired.
They were innocent of wrongdoing, the Browns' owner said, but, I'm firing them anyway. You know, for the good of the game and all.
The 1911 Browns, under new manager Bobby Wallace, weren't much better. They went 52-100. In all, between 1902 and 1953, the St. Louis Browns lost 100 or more games eight times, and finished last in the AL 10 times.
So, it's not a proud tradition, O's fans, but it is a tradition.
And, you know how much baseball loves its traditions.
Just seven games left in this stinkball of a season.