On July 24, 1919, the Chicago White – not yet "Black" – Sox led the American League. Their 54-29 record put them a full six games up on Cleveland. The New York – not yet San Francisco – Giants led the National League. Their 50-23 record would soon be overtaken by the still-in-Cincinnati Reds.
July 24, 1919 wasn't particularly special. The Red Sox beat the Yankees that day, 4-3, thanks to a home run from still-Red Sox Babe Ruth. The New York – not yet San Francisco – Giants beat the Boston – not yet Milwaukee, not yet Atlanta – Braves, 7-6. Walter Johnson and the Washington – not yet Minnesota Twins – Senators beat the Philadelphia – not yet Kansas City, not yet Oakland – A's 1-0.
And, the Chicago White Sox beat the St. Louis Browns 1-0 in 10 innings. The White Sox, in cahoots with some gamblers, would throw the World Series in October. The Browns would become the Baltimore Orioles in 1954.
Some things change. But, really, when you think about it. Not so much.
On July 24, 1919, Washington, DC was reeling from a violent four-day race riot. The rioting, fanned by the media, killed some 40 people. Congress was squabbling over the League of Nations. Henry Ford was taking heat for revealing that he intentionally sought to keep his son Edsel out of World War I, and that then-President Wilson may have been involved in approving Edsel's deferment, thereby protecting the son of one of the nation's most powerful businessmen. A fire in a poor Polish neighborhood in South Chicago, started by some kids who had built a bonfire, destroyed 16 homes, displaced 40 families, injured several, and led to the death of the city's fire chief.
See? We haven't cornered the market on bad news.
There's always been bad news.
So, why waste time with baseball?
Because, maybe it's a refuge. And, we deserve that.
I feel a little guilty sometimes. And, I've been thinking about it these past few days, since July 24 marked the seventh birthday of … Birthday? Anniversary? Birth'a'versary? … The seventh year since The Baseball Bloggess was born. Born? Started? Begun?
Whatever. July 24, and seven years, is a milestone. My milestone.
Granted, a three-day-ago milestone. But, even The Baseball Bloggess is busy sometimes with other things.
At dinner one night with friends, I said I was embarrassed to write about baseball when there are so many other more important things going on in the world. And one of them, who I had just met, leaned over the table and said, "No. We need that. People need that."
Maybe I'm just the rodeo clown.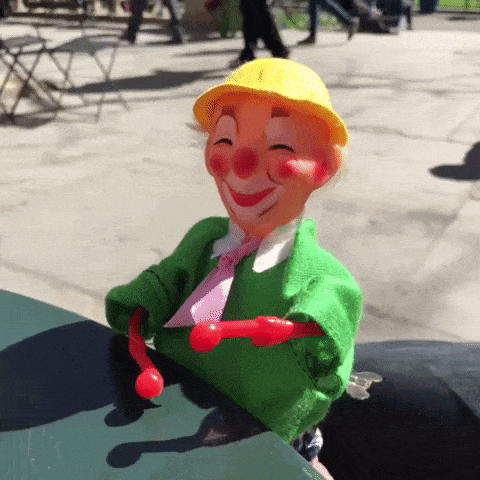 Just a distraction.
The day The Baseball Bloggess was born – Birthed? Imagined? Dreamed up? – on July 24, 2012, the Orioles lost their game to Tampa Bay. There was nothing particularly noteworthy about the game. The O's were good enough to wild card their way into the post-season anyway. I got to see my first playoff game in person when they played the Yankees in the ALDS. They lost that game, too.
I have just three things that guide me here …
One. I believe that baseball is more than just a game.
Throughout its history, baseball has been a reflection of who we are as a people, as a nation. Civil rights and integration. Unions and workers' rights. It's a game of immigrants. It's a game of both war heroes and scoundrels. It's a game of both kind-hearted men and ruthless cheaters. It's a game of both instant replay and an umpire's personal, often imperfect, strike zone. It's a game of both high socks and baggy pants. It's a game of both a designated hitter and a pitcher batting. It's everything.
And, it's good to remember the long ago games and the context of the times. I think it's important.
Two. I believe that every player that plays this game – even if it's just once, just one inning in a meaningless game – has an interesting story to tell. I don't want a single one of them to be forgotten. I love to dig up the stories of obscure "cup of coffee" guys and share them with you.
Three. I believe the Baltimore Orioles will win the World Series. Sure, not this year. But, some day. Eventually. And, The Baseball Bloggess will tell you all about it … and about how happy she is. Because she's going to be really, really happy.
And, she's me.
Thank you for reading this far. Your friend, The Baseball Bloggess
(That's a veggie dog, by the way.)