It was two weeks ago that WordPress reminded me that The Baseball Bloggess is 9 years old. Happy belated birth'a'versary, me!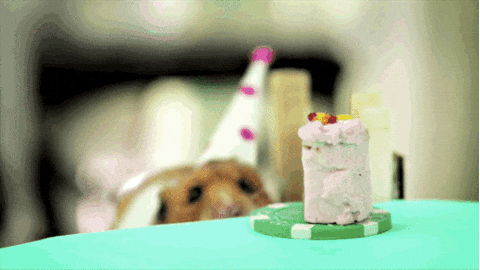 I would have written about this two weeks ago, but I was busy watching the Baltimore Orioles sweep the Washington Nationals that weekend. That sweeping by the lowly – but occasionally feisty – Orioles was the tipping point that led the Nationals to, quite literally, trade away 30 percent of their lineup, including sending two beloved players, Max Scherzer and Trea Turner, to the Dodgers.
Dear Washington Nationals Fans,
Sorry about that.
Your Friend, The Baseball Bloggess
Sure, I'm a little late, but I'm ready to celebrate 9 years of honing the qwerty skills I learned in Mr. Brown's high school typing class. Whether you've been reading from the beginning (that's just you, Editor/Husband) or happened upon this for the first time today, The Baseball Bloggess is glad you're here and considers you a close personal friend.
From 9 innings to 9 players on a lineup card, baseball is a 9'centric game.
So, here are 9, 9'ish things as I belatedly celebrate the 9-year birth'a'versary of The Baseball Bloggess.
1) The 9th Most Popular Post On This Website: Edd Roush Takes A Nap In The Outfield
I gotta hand it to Cincinnati Reds fans – they love baseball history.
Well, they love this story anyway, of how, in 1920, future Hall of Fame outfielder Edd Roush found a way to take a nap … in center field … during a game. But then, who doesn't love a good napping story?
Does he look tired to you?
Whenever I see this story I wrote in 2019 getting a lot of reader love, I know that a Reds fan somewhere out in the ether has shared it with other fans. Thanks, Reds fans … you're always welcome in Bloggess'ville.
2) The 9th Photo I Ever Posted: The Dalai Lama Sat Here.
I've uploaded nearly 3,000 photos, newspaper clippings, box scores, and pictures of my cats over the past 9 years.
This was the 9th photo that I posted.
This blurry little camera pic shows the chair the Dalai Lama sat in during his visit to Charlottesville in 2012. (The Dalai Lama requests he not be photographed during his lectures. So, I settled for his un-Dalai'ed chair.)
While I was listening to the Dalai Lama that October day, the San Francisco Giants' Buster Posey was hitting a grand slam in the NLDS versus the Reds.
The Giants went on to win the World Series a few weeks later. I'm pretty sure this was unrelated to the Dalai Lama's visit.
3) On Every Score Card, The Right Fielder Is Designated As #9. The Best Right Fielder Ever Mentioned On Here: Babe Ruth, Of Course.
I've got a thing for the Babe.
Maybe because he was great, maybe because he was outrageous and larger than life (figuratively and literally), maybe because there are few Babe Ruth stories that don't elicit a headshake in that "Are you serious, he really did that?" sort of way.
OK, know'it'alls, yeh, yeh, Babe Ruth pitched, too. And, occasionally played left field. (And, centerfield. And, for a while first base.) (Yes, and as a teen at the Baltimore Industrial School he played catcher.) Enough already! Write about all that on your website. Today, I'm all about the 9. And, that's right field.
I write about Babe Ruth on here a lot.
But, this, from 2015, is my favorite: The Babe & Bruce. Shreveport, 1921. 
In 2013, I wrote a series about teams playing in unusual spring training locales, including the Yankees who, in 1921, spent their spring training in Shreveport, Louisiana.
About a year later, I got a message from the granddaughter of Bruce Price, a Shreveport pitcher, who faced off against those '21 Yankees, including Babe Ruth.
Bruce Price
The granddaughter had seen my post and wanted to tell me about her grandfather. And, a wonderful story unfolded from there.
4) Fiction: I've Posted 9 Pieces Of Fiction On Here. (Non-Fiction: I've Really Only Posted 6.)
I dabble in fiction on here from time to time. I'm not sure why … real baseball is so interesting on its own, who needs to make stuff up?
Need proof? How about this …
This week, J.R. Richard, one of the greatest shoulda-been-great-but-never-got-the-chance pitchers passed away. Several players who faced him during his brief career in the late 1970s – cut short by a debilitating stroke in 1980 – all mentioned his unhittable slider.
About that slider? The New York Times this week explained how it came to be:
 "As a boy in Ruston, La., Richard would gather a pocketful of rocks and go into the woods, taking aim at birds and rabbits. His fastball came naturally then, but he learned his slider through something of a miracle: As a teenager, while taking a walk along U.S. Route 167, he found a pitching manual discarded by the side of the road."
He learned a slider by reading about it in a book he found discarded by the side of road.
A book he found discarded by the side of the road.
All of which is to say, sure, I write fiction on here sometimes, but you can't beat a true story about a boy finding a book about pitching discarded by the side of the road and then becoming one of the greatest pitchers of his time.
5) The One Month I Published 9 Stories: July 2019.
Did I not have a job? What the hell? How did I have all that time to write?
But, write I did … about baseball on the "Glorious" 4th of July (including a mention of – wait for it – Babe Ruth) … five posts (1, 2, 3, 4, 5) about waiting for the All-Star break to end … a post about my comments in The Baltimore Sun about extending protective netting at Camden Yards and other stadiums … a story celebrating this website's 7th birth'a'versary (celebrated on time in 2019, not two weeks late) … and an extraordinary film of Buster Keaton playing baseball in Yankee Stadium in 1928.
I'm not nearly so prolific most months. But, you probably don't want to hear from me every day anyway.
6) Number Of Baltimore Orioles Who Have Worn #9: 33
That's a fact, but not a fun fact.
This …
… is the one-you-forgot-played-for-the-Orioles-in-1976 fun fact.
7) Are You Still Reading? There's No #7. Consider This Your 7th Inning Stretch.
8) I Mentioned That Right Fielders Are Designated As #9 On Score Cards, Didn't I?
Here's University of Virginia right fielder (and catcher) Kyle Teel in 2021.
It's one of my favorite photos.
9) It's Been 9 Years. 3,285 Days. And, 541 542 Baseball Bloggess Posts.
Apparently, willow trees are appropriate 9th anniversary gifts. How practical!
Willow trees are a sign of new life. They're lucky, too.
The Objibwe Chippewa of the upper Great Plains would take willow branches to form dreamcatchers, hanging them over a baby's crib to protect the child from bad luck.
Hey, that gives me an idea …
There. The Baseball Bloggess's Official Dreamcatcher.
A Baltimore Orioles World Series? Another College World Series for Virginia? It won't be long now.